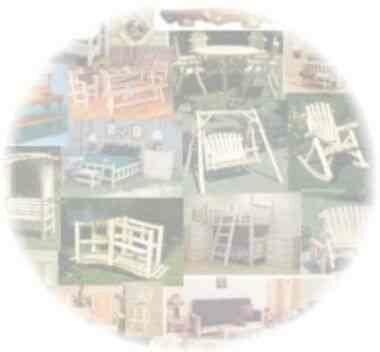 Log Furniture Galore

is your best source for unique, pine furniture and cedar furniture for your home furnishings, cabin furniture, resort accents, cottage beds, ski lodge cedar canopy beds, beach house cedar tables, lodge cedar log bunk beds, lawn arches, garden log swings or patio cedar chairs. Our rustic cedar log furniture and cedar home decor products are sold only online and there are no costly retail outlets to force our costs and prices up. These rustic cedar log furniture products are called by many names such as log furniture, rustic furniture, wood furniture, lodge furniture, white cedar log furniture, natural white cedar furniture, western furniture, frontier furniture, pioneer furniture, northwoods log furniture, rustic cedar furniture, rocky mountain furniture, pine furniture, handcrafted furniture, and cabin furniture. Whichever term you prefer to use, you will enjoy our fine furniture made with only natural log products.

Log and rustic home furnishings have been declared the hottest new trend by Furniture Today magazine.
Here is what our customers are saying about Log Furniture Galore.
"I would just like to say thank you for all your assistance and help in my purchase of the cedar dresser drawer. It arrived in perfect condition and in no time. It was a Christmas present and was received with great joy. Again, thank you so very much and I will pass along your web site, LogFurnitureGalore.com, to all that are looking for great furniture and excellent service." - A Very Satisfied Customer

"I just wanted to thank you very very much for your wonderful service. I was very worried about buying such an expensive bed from a totally on-line store.....but you came through with every thing you said. Our bed is beautiful , my husband and I are very happy. So once again , THANK YOU, and you will hear from me again so that I can buy more pieces for my bedroom!!!! Thanks so much." - E.G.
View our rustic log furniture in use at Timber Creek Bed and Breakfast in their beautiful Rustic Harbor Suite, Paxton, IL .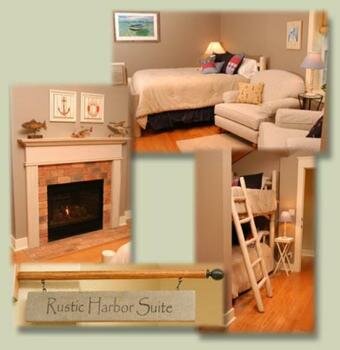 Please... feel free to have a look around our site. We know you will be amazed and delighted by the large variety and selection of quality indoor and outdoor rustic furniture. You can shop endlessly in this one convenient location and take advantage of our excellent Online prices.

Many of our rustic log furniture and home decor items now offer FREE SHIPPING. All our rustic furniture items are sold at a significant savings without sales tax, except for state of Washington customers.

We have hand picked quality manufacturers of rustic log furniture with skilled cedar furniture craftsmen from throughout the USA and Canada to outsource the production of our fine rustic furniture. Most items in our online catalog can be sold in sets or individually. All our log furniture is sold online and is included in our online catalog. To keep costs down, we do not publish a catalog for mailing. Don't hesitate to contact us with any questions you might have. We are always willing to assist you with your natural rustic furniture selections.
A note about log furniture...
All rustic log furniture is subject to the natural process of checking (shown above). This process adds to the natural beauty and character of this fine furniture. Checking happens as wood releases moisture, and normally occurs across or through the annual growth rings. Checking is one of the special characteristics of cedar furniture, and does not affect the structural performance or integrity of the wood.

Northern White Cedar Furniture...

Is a creamy white color that blends with any decor
Is a smooth-surfaced wood that adds comfort to rustic furniture
Is naturally resistant to rot and insect damage
Weathers gracefully to a silvery gray when left untreated
May be stained to match decor with quality exterior wood sealants
Will not shrink or warp